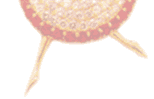 Basanti Jewellers established in 1965, gave new designs & look to jewellery industry. In these past years, company gave great satisfaction to their clients by giving them exclusive diamond & gold jewellery. Company gives design as per client taste.


Special service to customer:-
We have our own manufacturing team of Bengali Artisans who design, manufacture, process & polish all at our showroom. These workers are originally from Calcutta.
Customers can see their jewellery being ordered & made by workers in front of them at our showroom premises. New jewellery can be made as per customers own design.
We also offer facilities where a customer can dismantle their old diamond jewellery & can make them into new dazzling diamond jewellery by only paying or making charges, which are very reasonable.
We provide remaking & repairing facilities at our showroom within a short span of time where one can actually see their jewellery being made infront of their eyes.
916 GOLD JEWELLERY & HALLMARK gold jewellery made by us are sold at many showrooms in Mumbai - we specialize in manufacturing of traditional jewellery with unique designs & fine filigree handwork.
We also have different birthstones for people who want to improve their future performance.
Our service for 30 years in manufacturing jewellery has enable us to manufacture jewellery for large jewellery houses all over Mumbai.
We assess & buy back old gold of our customers at 100% prevailing market price.